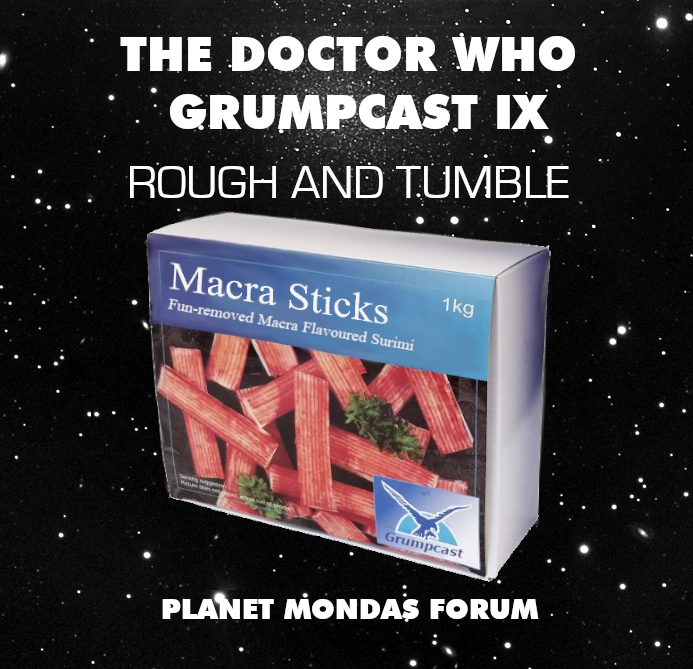 The Grumpcast is back for this jam-packed bumper edition! Tim, Simon and Richard have a butcher's at sporting Who villains, an update on Phil Morris and missing episodes, a look at what PMF members were looking forward to in 2019, the latest on The Complete Collection Blu-rays and take an in-depth look at The Macra Terror animation.
But why Mike Gatting, Herb Alpert and grumpy Kate out of Line of Duty feature is not yet understood.
For those of you who get crabby about frippery, the missing episodes update is from 12 minutes and The Macra Terror is from the hour mark. For everyone else – enjoy!
Follow us @grumpcasters. Join the debate on Planet Mondas Forum and if you enjoy it it's not like we want you to share it or anything. I mean we don't get paid for doing this and we're neglecting our families, jobs and pets to put this together, but you know, please yourselves. Actually… don't share it. In fact don't even listen. See if we care. (No we do. For God's sake, please share it.)